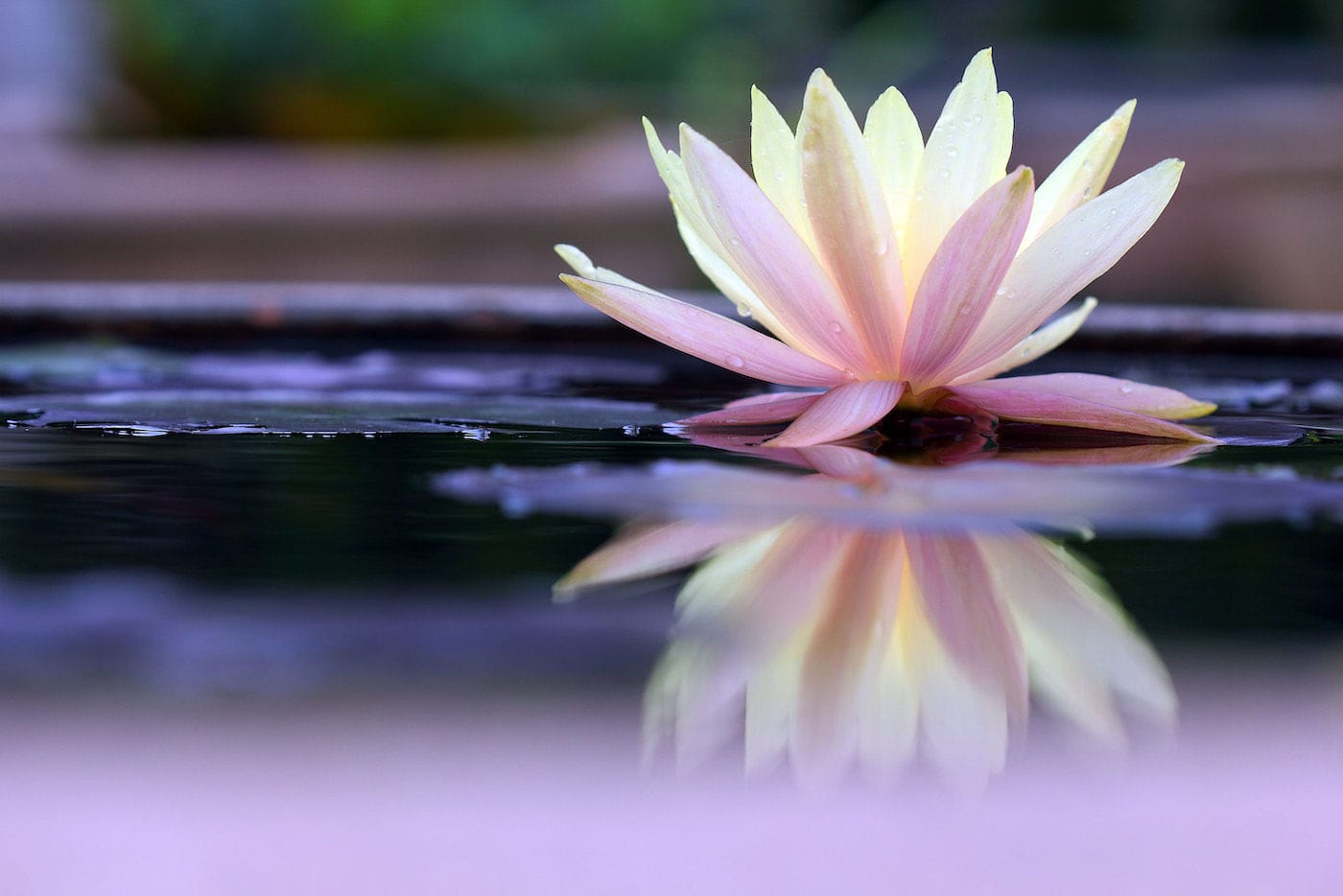 About
Meet the Acupuncture Fertility Specialists Team
---
Clinic Director
Dr. Swasti Shrestha, LAC, DAOM, FABORM, Dipl.O.M (NCCAOM)
L.Ac. (Licensed Acupuncturist in the state of California)
DAOM (Doctor Of Acupuncture and Oriental Medicine)
FABORM (Fellow of the American Board of Oriental Reproductive Medicine)
MSTCM (Masters in Science in Traditional Chinese Medicine, University of East West, CA)
NCCAOM (National Certification Commission for Acupuncture and Oriental Medicine)
Dr. Swasti Shrestha is a fellow member of American Board of Oriental Reproductive Medicine also National Certification and California state Board Licensed Acupuncturist.
She was born and raised in the beautiful country of Nepal. She got her Bachelor's degree in General Biology in her home country, and began work as a microbiologist at the Simca Pharmaceutical Company. After that, she pursued and finished her Masters degree in Medical Microbiology from Kathmandu College of Science and Technology. As a medical microbiologist, she did research on the prevalence of parasitic infections in public and private schools in communities in Nepal, and published several research papers on the topic.
Human life, tradition, and different cultures always fascinated Swasti, so she decided to pursue more education in the Masters program in Human Sociology and Anthropology, and wrote research papers on "The Attitude towards Breastfeeding in the town of Thimi." Thereafter, she pursued and received her Masters Degree in Traditional Chinese Medicine from the University of East West Medicine, treating patients in the management of pain and infertility. She did her Doctorate degree in Oriental Medicine from Five Branches University in a program researching the effects and benefits of acupuncture in Infertility and Women's Health.
While doing her Doctorate in Acupuncture and Oriental Medicine, Swasti was introduced to the Magarelli Credenda Acupuncture (CMAP Protocol) by Dr. Paul C. Magarelli MD, Ph.D. She learned about the positive impact of protocol for IVF patients. Statistics show greater results if acupuncture is done on the day of Embryo Transfer.
Dr. Swasti also worked on the case study "Benefits of acupuncture while doing the IVF FET' and found out that Acupuncture is beneficial for the IVF patients who are going through the Egg Retrieval process and also the IVF FET. Acupuncture helps patients with Stress management, Blood flow and Hormonal balance.
She is committed to provide best Treatment, education and Knowledge in the field of Oriental Medicine in order to help the patient going through Infertility, ART process and women's health issues. Swasti has a warm wisdom and a caring demeanor that makes her an outstanding member of her chosen profession.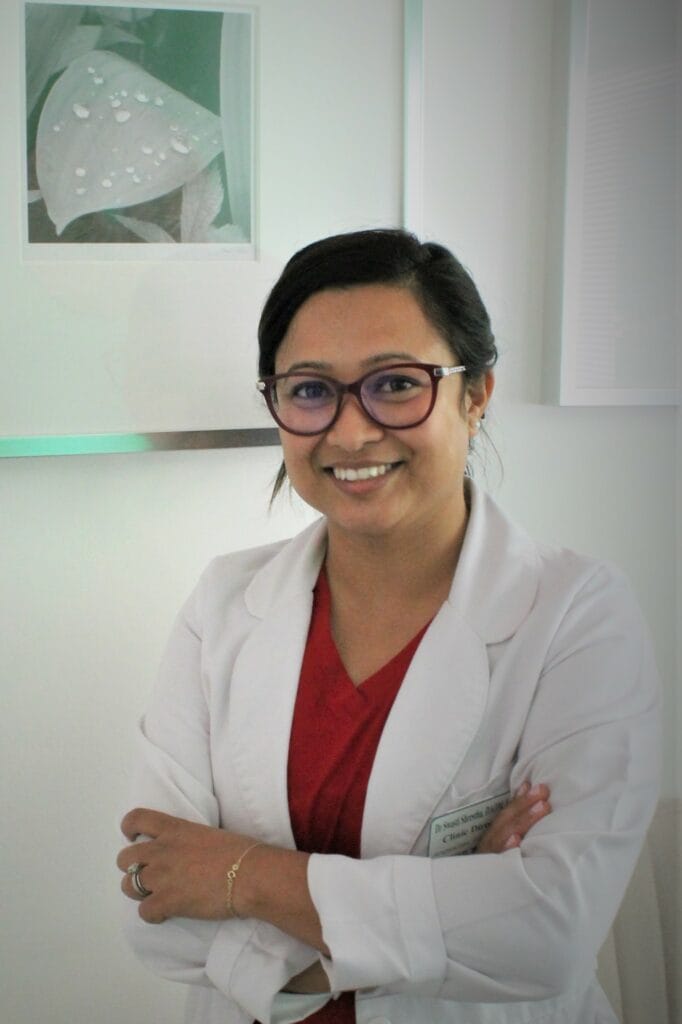 ---
Dr. Lobsang T. Partsang
Geshe Ngarampa, Meditation Instructor and Tibetan and Chinese Medicine Practitioner.
Lobsang is a Tibetan and Chinese Medicine practitioner and instructor of Mindfulness/meditation. He completed a Masters degree in Traditional Chinese Medicine at University of East West Medicine in Sunnyvale, California, and he is a candidate for a doctorate at Five Branches University, San Jose.
As a Tibetan Buddhist monk Lobsang received Geshe Ngarampa degree at Gyudmed Tantric Monastic University in South India where he completed a rigorous 20+year of study in Buddhist philosophy, arts and ritual. He is also trained to teach Mindfulness Based Stress Reduction (MBSR) and he is certified by the Center for Mindfulness at UMass Medical School. He has been serving as a Buddhist Chaplain at Santa Clara County Jail since 2011 and teaching mindfulness to manage inmates stress under the Mindful Waiting program.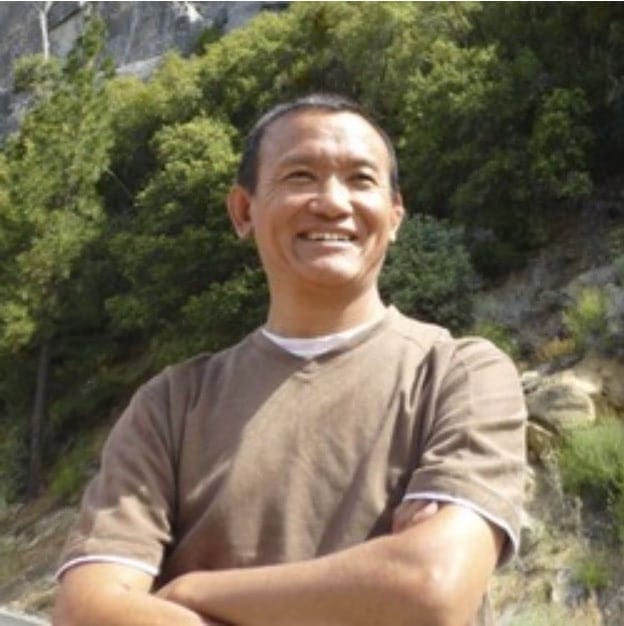 ---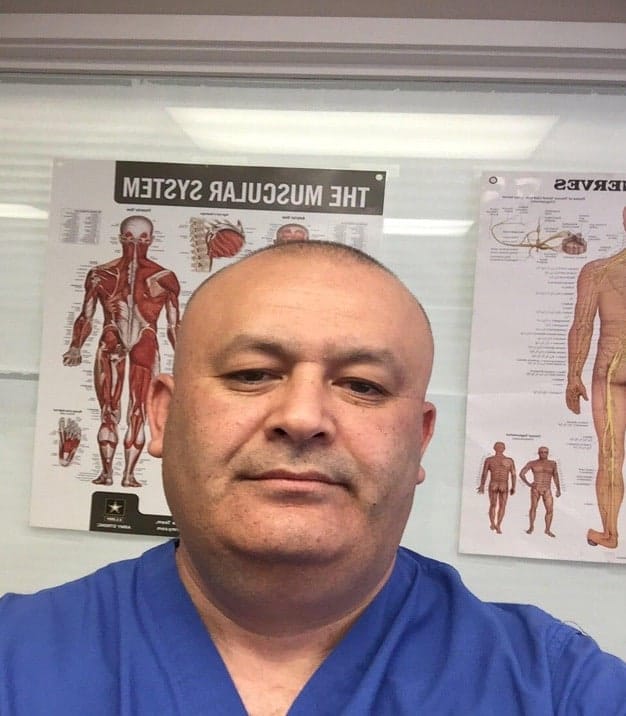 Dr. Shafiq Ansari
Dr Shafiq Ansari is Doctor of Chiropractic graduated from Palmer College of Chiropractic. He has been practicing chiropractic for 15 years in the field of Pain Management. He works with you personally and provide advice and treatment, as well as explain what is wrong, and give you as much information as possible to help promote better living. He believes that good health begins with a well-maintained stress free body. However, when body needs more extensive care, as in the case of injury or sickness, a more intense program will be recommended and provided in order to return the body to its optimum vibrant self. Once you reach this state then you can continue with maintaining your health with wellness care.
Dr Shafiq says: "Chiropractic care is a safe, effective practice during pregnancy. Not only can routine chiropractic care help manage pain in your back, hips, and joints, it can also establish pelvic balance that can provide the space a baby needs over the course of pregnancy."
We are very grateful to have Dr Shafiq in our Fertility Practice. We believe by incorporating Chiropractic adjustment, we are giving our patient diverse treatment one deserves in a holistic approach.
---
Dr. Jonathan Wheeler, DAOM, LAC
Infertility and Women's Health
Pain management
Chi Nei Tsang therapy
Medical qigong
Acupuncture for degenerative conditions and age-related imbalances
Addictions and mental health especially in the area of auricular medicine.
Allow me to introduce myself. I am a licensed acupuncturist in California with a Doctor of Acupuncture and Oriental Medicine (DAOM) degree from the American College of Traditional Chinese Medicine at California Institute of Integral Studies (ACTCM at CIIS). I currently hold an adjunct faculty position for ACTCM@CIIS in San Francisco. In addition, I have been practicing since 2000. I have recently relocated from San Francisco to Sacramento.
In addition to my Doctorate and Master of Science degrees in TCM, I am nationally certified by NCCAOM in Oriental Medicine. I have a certificate in Tui Na massage and have been NADA certified. I have also completed a course with the Acupuncturists Without Borders group AWB. I specialize in pain management, geriatrics, PTSD, fertility/women's health, mental health, and HIV support. In addition, I teach classes in TCM Nutrition, Acupuncture for Disease, Tui Na massage, Advanced Case Analysis and TCM Points and Meridians at both the masters and doctoral level. I've had the opportunity to participate in a research study at UCSF medical center and I have worked as the supervising acupuncturist in an integrative setting alongside doctors, nurses and therapists.
My passions for medicine are wide and deep, but I have particular interest in Women's Health and Fertility, Qi Gong, Yang Shen practices, frequency specific microcurrent treatments, herbal medicine, the classics and nutrition.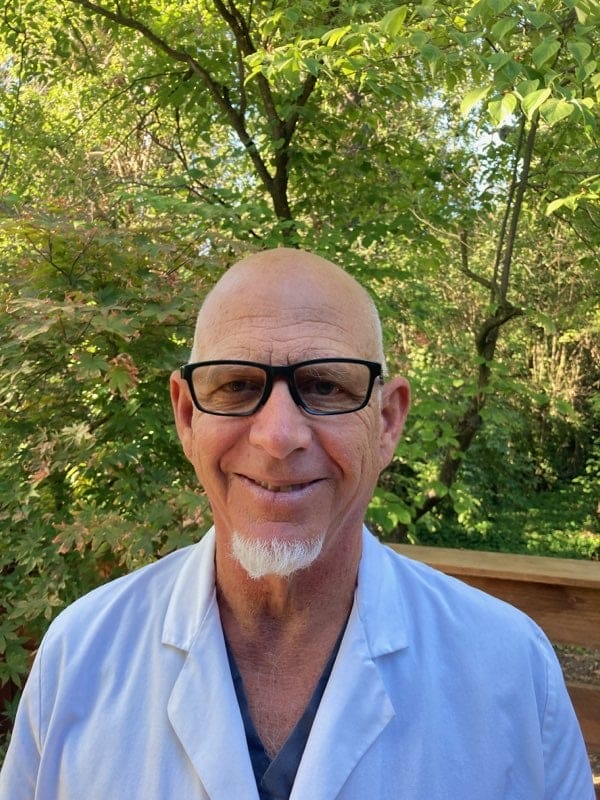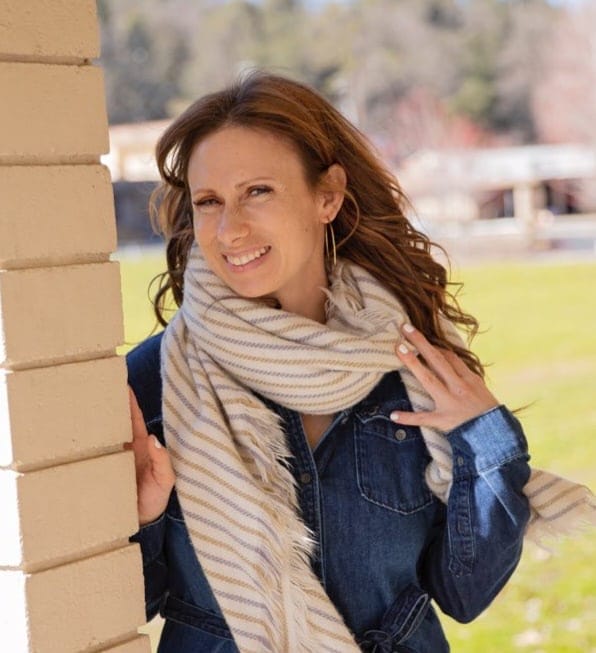 Fertility Massage Therapist
Chenoa Berg
Chenoa graduated from San Francisco State University in 2006 as a dance major and has continued to work in the fitness industry for the last fifteen plus years.
She became a doula after her first child was born in hopes of easing suffering and making childbirth into a positive transformative experience for women. She then graduated from the National Holistic Institute in 2018 after many experiences left her feeling she could do more as massage therapist in order to help women who were conceiving or trying to conceive.
She finds that she is able to accomplish more with her clients through a hands-on approach and aims to arm women with knowledge and encouragement. She specializes in prenatal, conception and post-natal massage with a mixture of Eastern and Western techniques. She truly believes in the power of trusting yourself and that what's good for mama is also good for baby. She is very excited to be joining the Acupuncture Fertility team and looks forward to working with all you wonderful new mamas and mamas to be.
---
Patient Care Coordinator/ Front Desk
Jasmine Aganesian
Hello, my name is Jasmine Aganesian. At Acupuncture Fertility Specialists, I am a patient care coordinator, and I look forward to meeting and helping everyone that comes through our door. What our doctors do at Acupuncture Fertility Specialists, LLC is truly amazing and I am proud to be a part of it.
At Acupuncture Fertility Specialists we do our best to provide treatment to best fit your fertility needs, as well as answer your questions, and make sure you are comfortable. To those who visit our clinic, I am not only happy you have trusted us to help, but I am also happy to be a part of your journey.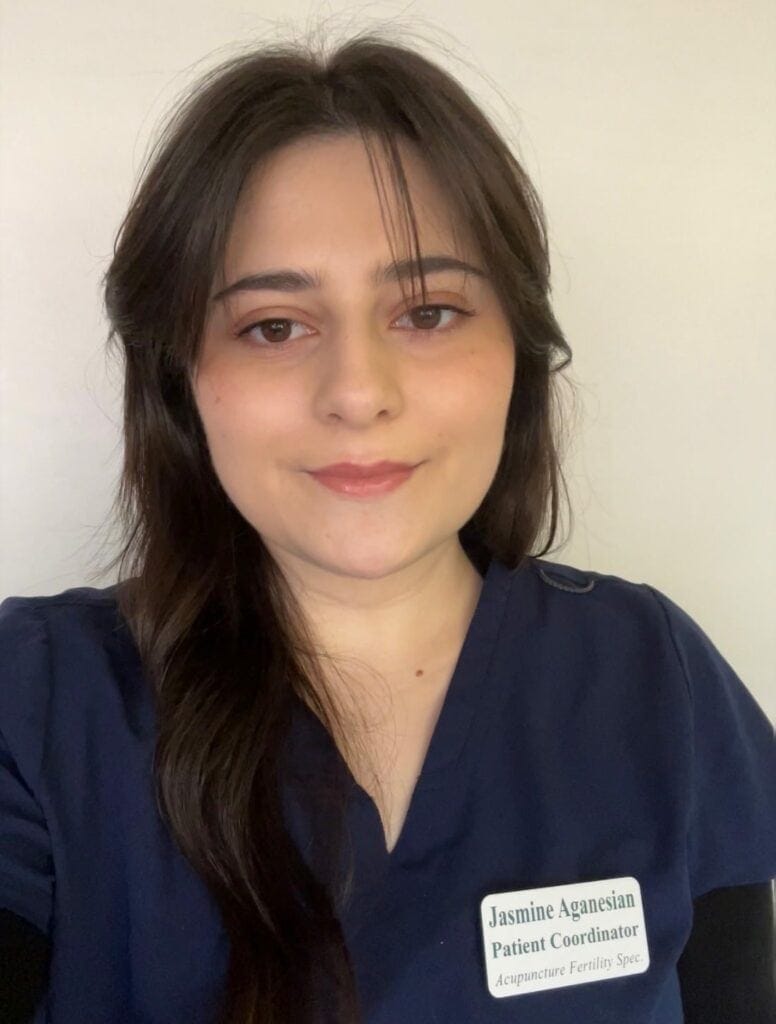 ---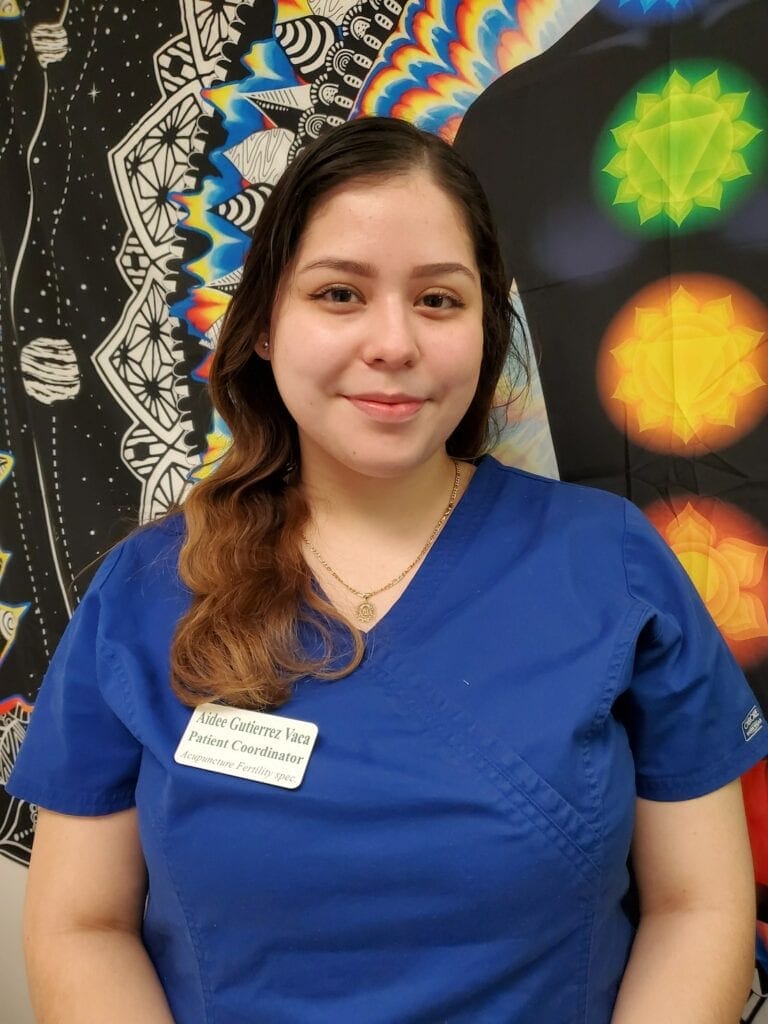 Patient Care Coordinator/ Front Desk
Aidee Gutierrez-Vaca
Hello everyone! My name is Aidee (eye-day) Gutierrez-Vaca. I'm glad to be apart of Acupuncture Fertility Specialists, where the goal is to make patients parents and helping patients with other health issues. As one of the patient coordinators, my goal is to create a welcoming environment for our patients. I'm happy to answer questions to the best of my ability and making sure to fulfill every patients' needs.
I was born and raised in Sacramento, CA my whole life. Hablo español! I grew up in a Spanish speaking household, making Spanish my first language and English became my second language. I am the eldest of four siblings. I have two sisters, a brother and a sister who are twins!
I am a Senior in college majoring in Criminal Justice (CRJ) at Sacramento State University. Go Hornets! I always wanted to pursue a career in the Criminal Justice field and I'm excited to begin my journey once I graduate in 2024!
Some of my hobbies include spending time with family & friends, listening to music, and going to the gym to relieve my stress. I believe in hard work, dedication, and perseverance, in order to accomplish anything in life.
---