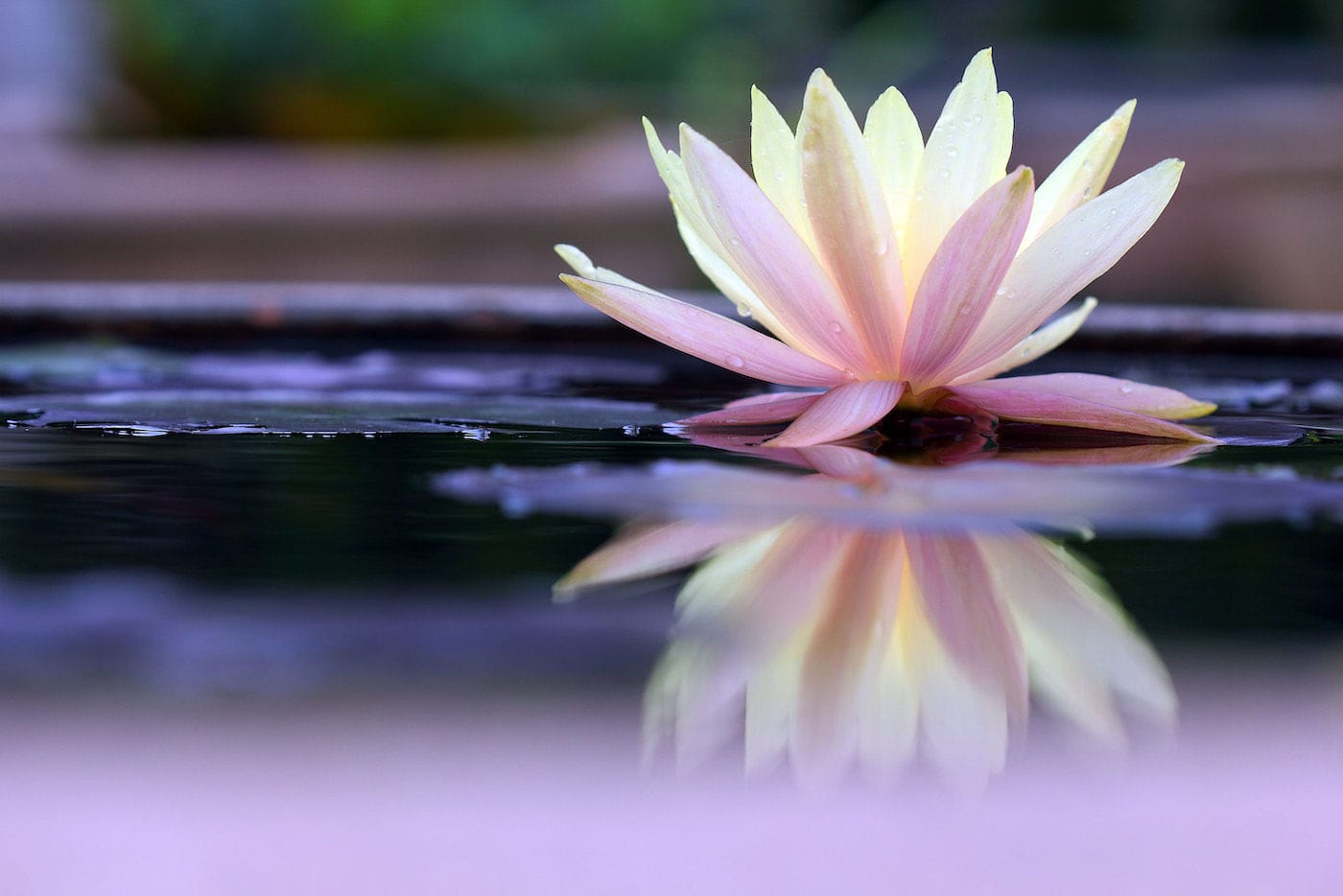 About
Meet the Acupuncture Fertility Specialists Team
---
Clinic Director
Dr. Swasti Shrestha, LAC, DAOM, FABORM, Dipl.O.M (NCCAOM)
L.Ac. (Licensed Acupuncturist in the state of California)
DAOM (Doctor Of Acupuncture and Oriental Medicine)
FABORM (Fellow of the American Board of Oriental Reproductive Medicine)
MSTCM (Masters in Science in Traditional Chinese Medicine, University of East West, CA)
NCCAOM (National Certification Commission for Acupuncture and Oriental Medicine)
Dr. Swasti Shrestha is a fellow member of American Board of Oriental Reproductive Medicine also National Certification and California state Board Licensed Acupuncturist.
She was born and raised in the beautiful country of Nepal. She got her Bachelor's degree in General Biology in her home country, and began work as a microbiologist at the Simca Pharmaceutical Company. After that, she pursued and finished her Masters degree in Medical Microbiology from Kathmandu College of Science and Technology. As a medical microbiologist, she did research on the prevalence of parasitic infections in public and private schools in communities in Nepal, and published several research papers on the topic.
Human life, tradition, and different cultures always fascinated Swasti, so she decided to pursue more education in the Masters program in Human Sociology and Anthropology, and wrote research papers on "The Attitude towards Breastfeeding in the town of Thimi." Thereafter, she pursued and received her Masters Degree in Traditional Chinese Medicine from the University of East West Medicine, treating patients in the management of pain and infertility. She did her Doctorate degree in Oriental Medicine from Five Branches University in a program researching the effects and benefits of acupuncture in Infertility and Women's Health.
While doing her Doctorate in Acupuncture and Oriental Medicine, Swasti was introduced to the Magarelli Credenda Acupuncture (CMAP Protocol) by Dr. Paul C. Magarelli MD, Ph.D. She learned about the positive impact of protocol for IVF patients. Statistics show greater results if acupuncture is done on the day of Embryo Transfer.
Dr. Swasti also worked on the case study "Benefits of acupuncture while doing the IVF FET' and found out that Acupuncture is beneficial for the IVF patients who are going through the Egg Retrieval process and also the IVF FET. Acupuncture helps patients with Stress management, Blood flow and Hormonal balance.
She is committed to provide best Treatment, education and Knowledge in the field of Oriental Medicine in order to help the patient going through Infertility, ART process and women's health issues. Swasti has a warm wisdom and a caring demeanor that makes her an outstanding member of her chosen profession.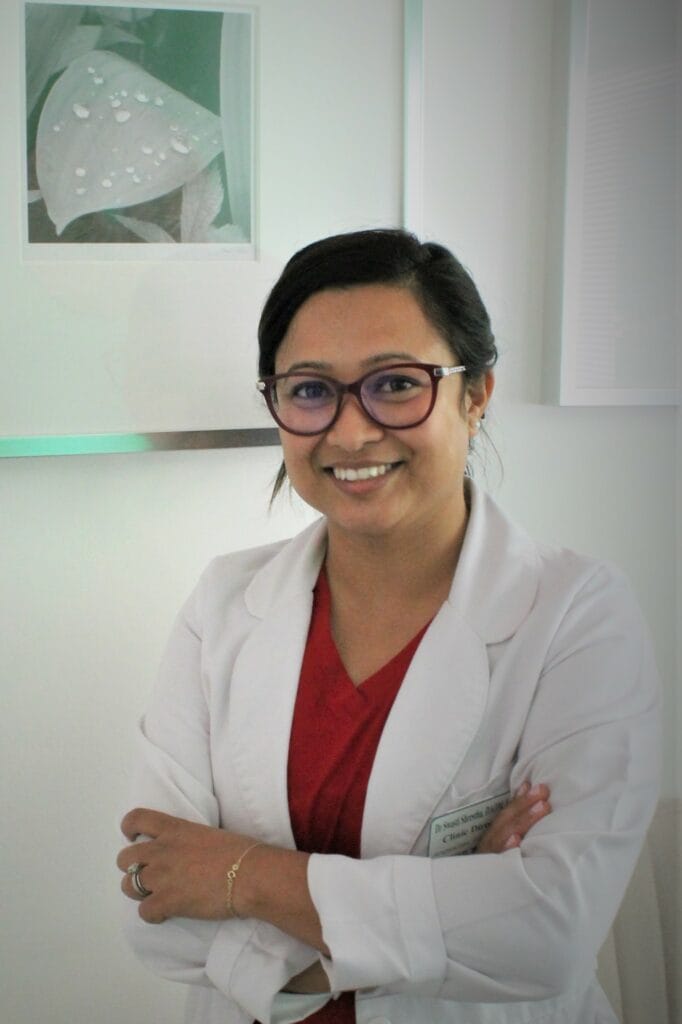 ---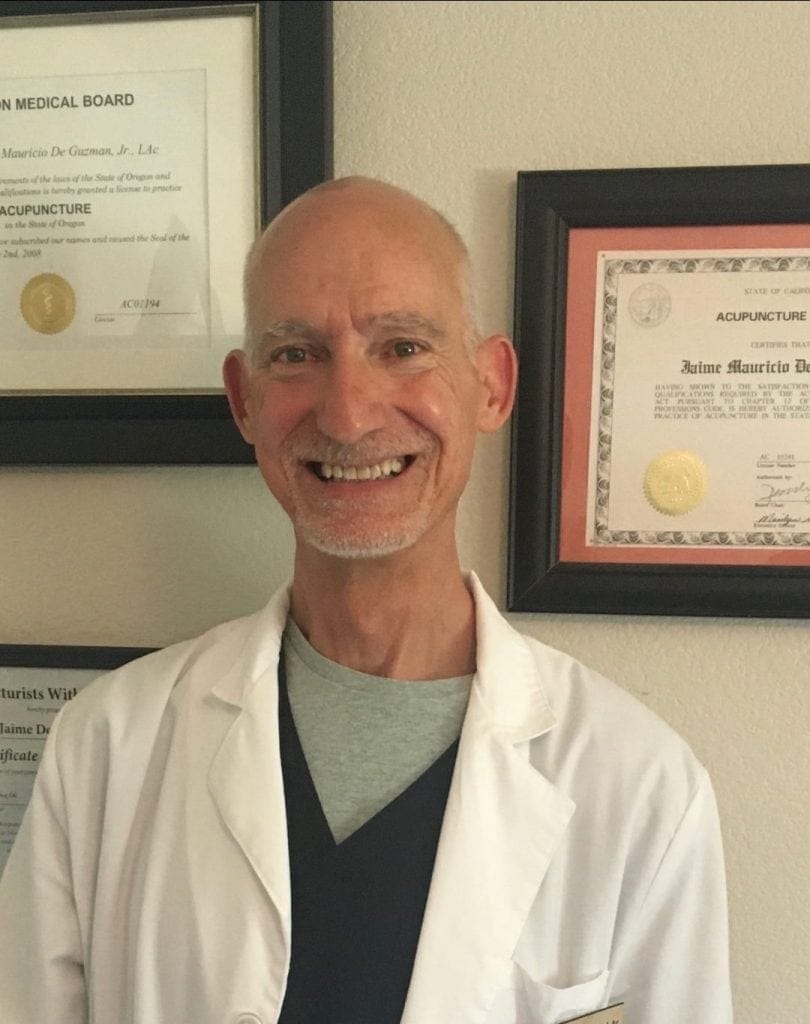 Jaime DeGuzman, MSTCM, Dipl. O.M., LAc.
Jaime, originally from Chile, received his Master of Science in Traditional Chinese Medicine (MSTCM) degree from the Academy of Chinese Culture and Health Sciences (ACCHS) in Oakland, CA in 2004. He is licensed by the state of California as a Licensed Acupuncturist (LAc), and by the National Certification Commission for Acupuncture and Oriental Medicine (NCCAOM) as a Diplomate in Oriental Medicine (Dipl. O.M.). Before studying Traditional Chinese Medicine Jaime earned a Bachelor of Science degree in Computer Science and worked in Silicon Valley for over 10 years.
During his 16 years of practice Jaime has worked in pain management clinics, substance abuse rehabilitation centers, and fertility clinics. Jaime is a compassionate healer and his bedside manners put every patient at ease.
Jaime is married and has two kids and lives with his wife Jennifer in Rocklin, CA. He is an active member of Acupuncturists Without Borders, and he is currently finishing his Doctorate degree in Oriental Medicine at Five Branches University.
---
Dr. Lobsang T. Partsang
Geshe Ngarampa, Meditation Instructor and Tibetan and Chinese Medicine Practitioner.
Lobsang is a Tibetan and Chinese Medicine practitioner and instructor of Mindfulness/meditation. He completed a Masters degree in Traditional Chinese Medicine at University of East West Medicine in Sunnyvale, California, and he is a candidate for a doctorate at Five Branches University, San Jose.
As a Tibetan Buddhist monk Lobsang received Geshe Ngarampa degree at Gyudmed Tantric Monastic University in South India where he completed a rigorous 20+year of study in Buddhist philosophy, arts and ritual. He is also trained to teach Mindfulness Based Stress Reduction (MBSR) and he is certified by the Center for Mindfulness at UMass Medical School. He has been serving as a Buddhist Chaplain at Santa Clara County Jail since 2011 and teaching mindfulness to manage inmates stress under the Mindful Waiting program.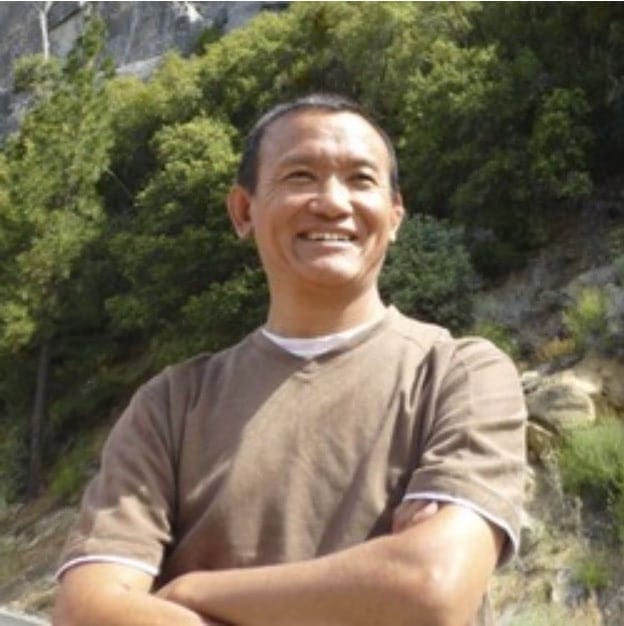 ---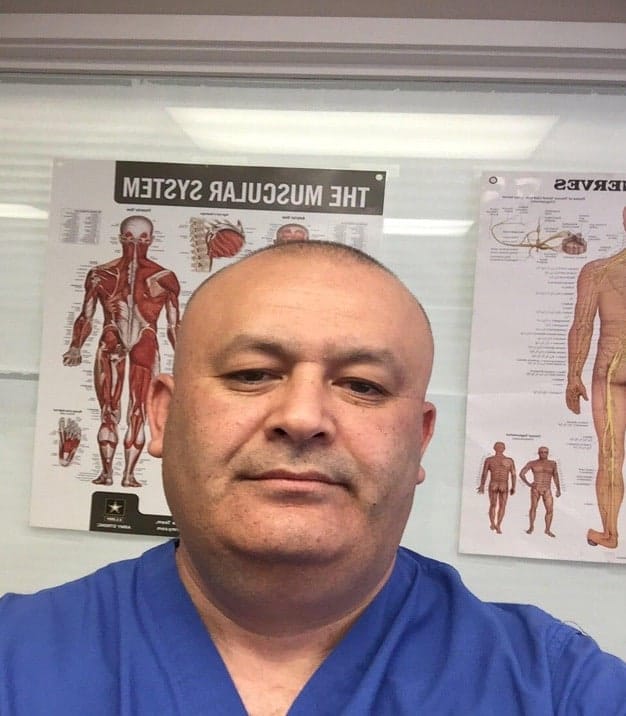 Dr. Shafiq Ansari
Dr Shafiq Ansari is Doctor of Chiropractic graduated from Palmer College of Chiropractic. He has been practicing chiropractic for 15 years in the field of Pain Management. He works with you personally and provide advice and treatment, as well as explain what is wrong, and give you as much information as possible to help promote better living. He believes that good health begins with a well-maintained stress free body. However, when body needs more extensive care, as in the case of injury or sickness, a more intense program will be recommended and provided in order to return the body to its optimum vibrant self. Once you reach this state then you can continue with maintaining your health with wellness care.
Dr Shafiq says: "Chiropractic care is a safe, effective practice during pregnancy. Not only can routine chiropractic care help manage pain in your back, hips, and joints, it can also establish pelvic balance that can provide the space a baby needs over the course of pregnancy."
We are very grateful to have Dr Shafiq in our Fertility Practice. We believe by incorporating Chiropractic adjustment, we are giving our patient diverse treatment one deserves in a holistic approach.
---
MASSAGE THERAPIST/ PATIENT COORDINATOR
Anna Marie Martinez
She is NHI (National holistic Institute) Graduate 2017 in Sacramento California. 900 hour program experience, also additional experience with her own massage practice. Massage Techniques and styles include Swedish, hot stone therapy, Aromatherapy, Prenatal and Stomach massage, Chair massage, Pressure point techniques and shiatsu Techniques. Massage Therapy is a joy in her life, she helps patient with pain management, relaxation, Prenatal and post natal massages.
She has also learned about the benefits of acupuncture and eastern medicine practice can have on the human body. She is a mother of a special needs child where she sees the benefits of holistic approach in her daily lifestyle. Anna Marie enjoys traveling, spending time with her son, watching movies or a good show on Netflix, dancing and finding new things to do. She is always up for a thrill and an adventure.
Anna Marie believes in the Holistic approach to life. She is super excited to be a part of the team and see where this Journey may lead her.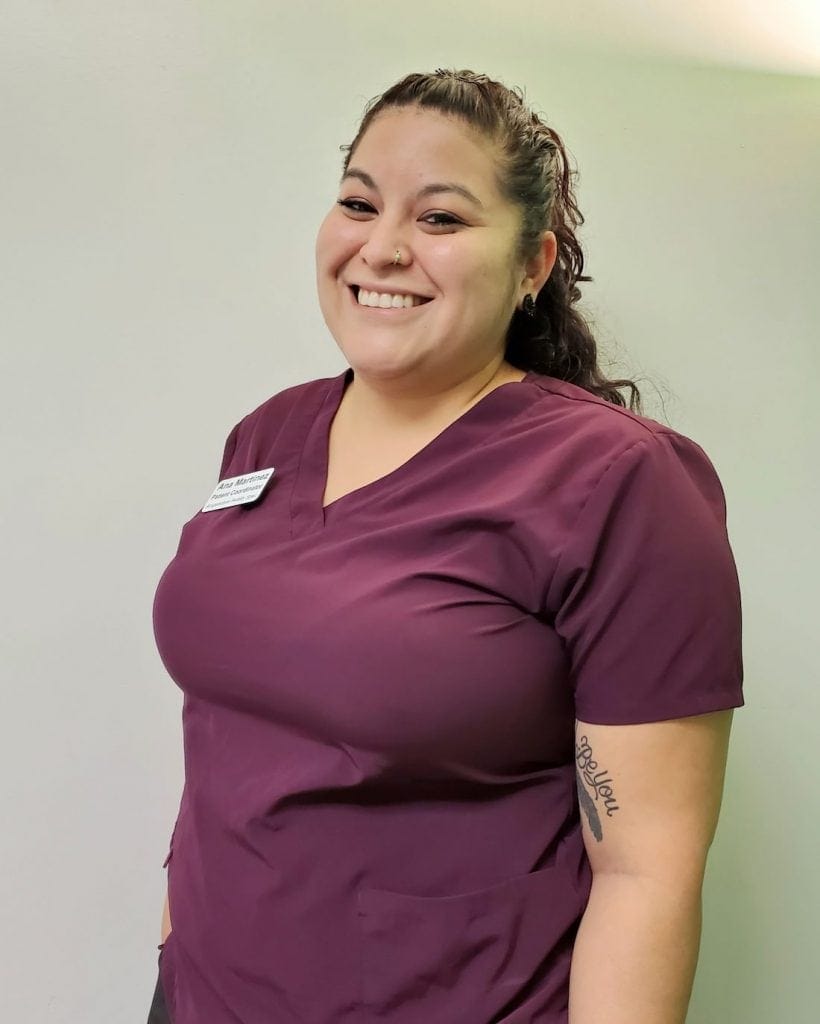 ---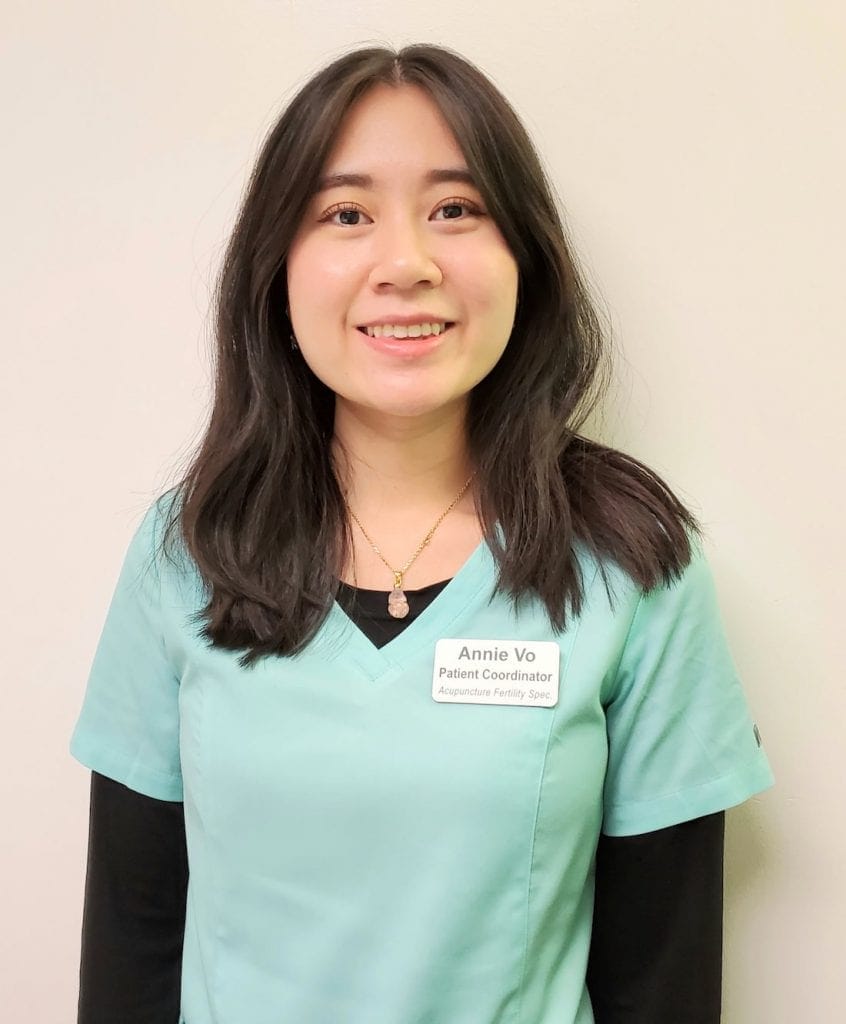 PATIENT COORDINATOR/ MEDICAL ASSISTANT
Annie Vo
Hello! My name is Annie Vo and I am one of the patient coordinators/medical assistants here at Acupuncture Fertility Specialists, LLC. I am happy and honored to be able to work for Dr. Swasti and Dr. Jaime grow alongside them. I hope to be able to meet more patients and help them to the best of my ability, while providing the best for the office. Acupuncture Fertility Specialists is a wonderful practice that aids all patients with fertility along with other related issues you may have. We offer the needed protocols that are important in the treatments for fertility, while striving to comfort and provide the best for the patients. If you would like to schedule an appointment for a consultation and treatment, please do not hesitate to contact us here at Acupuncture Fertility Specialists, LLC.